My AbFab List of Tools
It can be hard to figure out which tool or platform is the best to help you create and market videos for your business. It takes time that you probably don't have, so I get that if you could learn what works from what doesn't then your life would be golden. Since I spend a lot of time and energy researching video tools, platforms and services, I've curated this list so that you wouldn't have to.
Camtasia by Techsmith
Camtasia is my favorite go-to tool for creating all of my how-to videos. It's the best platform to use for screen recordings as well as it doubles nicely as quite a robust video editing suite.
Video Hero
If you're an iPhone user and you want to use your phone to create videos then Video Hero will help you make your videos look great. You'll learn everything from setup to audio to lighting that will make your videos look like a pro shot them.
VideoBlocks
I've used VideoBlocks now for probably 4 years.  It is my go-to resource for stock footage.  It is one of the best resources that provides me with affordable, royalty-free content. Whether I need a moving background to place text on or stock footage to compliment my video blog, VideoBlocks rarely disappoints.  You can download all the videos you need everyday for an affordable flat annual fee.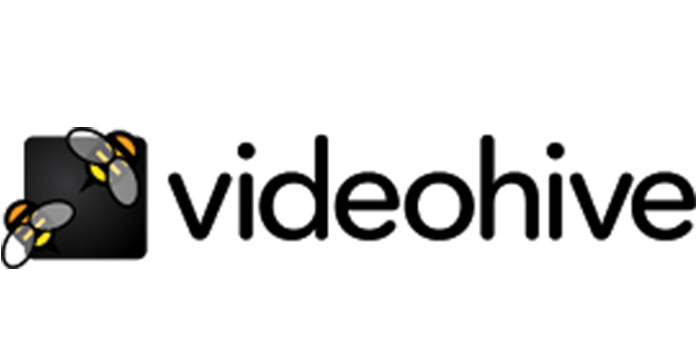 VideoHive
This is a great backup resource that I use for stock footage and my #1 resource for motion graphics templates.  If you're ever in need of a quick logo openers, intro, lower-thirds or transitions then VideoHive has a huge selection for you.  VideoHive has saved the day for me on countless occasions. There is no long-term commitment with VideoHive as they offer affordable prices on each clip starting at $8.
AudioBlocks
When I'm looking for sound effects and logo stings then I use AudioBlocks which is the sister company to VideoBlocks and are both now under the umbrella of StoryBlocks. As with VideoBlocks, AudioBlocks offers a 7-day trial and bills on an annual basis.
AudioJungle
If you need background music for your project or a logo sting or if you just need that one clip of a sound effect, then AudioJungle's most likely has you covered.  For prices starting as low as $4 per clip, you can't go wrong.  I regularly purchase my background music for AudioJungle and love their wide library of choices and their search capabilities that allow you to find exactly what you need.
Check out my home studio equipment list here
TubeBuddy
TubeBuddy is a wonderful chrome extension that enables users to easily manage their channels through the use of a number of tools ranging from productivity to SEO to Research and Promotion. It's a life and time-saver.
LiveLeap
LiveLeap helps me simulcast my pre-recorded videos that I natively upload to Facebook and all of my live streams to my pages and groups that I manage.  It also can notify your email list, followers on Twitter and LinkedIn that you are live which is the best way to get the word out that you are broadcasting.  That's pretty phenomenal.
Lightstream
Lightstream is a FREE live streaming platform that requires no downloading and enables you to "go live" straight from your Chrome browser.  WIth Lightstream you can go solo, share your screen, interview up to 2 guests at the same time or live stream a pre-recorded video.  If you'd like to learn how to use this tool to it's fullest, check out my training course "Uplevel Your Live Streams with LightStream"
Video Hosting & Marketing Platforms
Screencast.com
I'm obsessed with Camtasia and one of the perks of using it with Screencast.com is the capability of sharing interactive videos.  What do I mean by interactive you ask? Within Camtasia, you can insert hotspots which not unlike YouTube's old feature of annotations, allow you to insert clickable text in your videos.  Additionally, you can insert what are called markers that allow the viewer to jump ahead to content featured in your videos. With screencast.com you can pay by the month ($10) or annually ($100).
Vimeo
I use Vimeo to host all of my training videos and videos that I sell directly to the public.  Vimeo has a three-tiered pricing structure so it works within your desired needs and budget.
Amazon S3
All of my freebies and downloads for my trainings are hosted on Amazon S3 for a ridiculously affordable rate. Full stop.
AirTable
To keep my personal and business projects organized I started using AirTable and it's helped me stay focused on the tasks at hand. If you love organizational tools and use spreadsheets then AirTable is for you.  Best thing is that everything you need that associated with your project is right there for you and connected.
Trello
I'm a visual person so I've been using Trello for some time to visually organize everything from personal projects like family vacations, my son's upcoming college tours, to client projects and my video production process.  Now that I'm also using AirTable I can integrate them together using Zapier to get even more on top of things than ever before.
DISCLAIMER: Some of my recommendations include affiliate links, I use each and every product listed on this page in my business. When you click on some of the links listed and you make a purchase, I'll receive a commission. You will not pay more as a result, and the purpose is to help supplement the free content that I create for my audience on my website and YouTube channel. Thanks for your consideration.
Grab your Welcome Kit Now!
Sign up to get your copy of the Video Kickstarters! Welcome Kit and stick around to get my latest content about video and video marketing by email.