Use Morningfame to Make Your Keyword Research Easy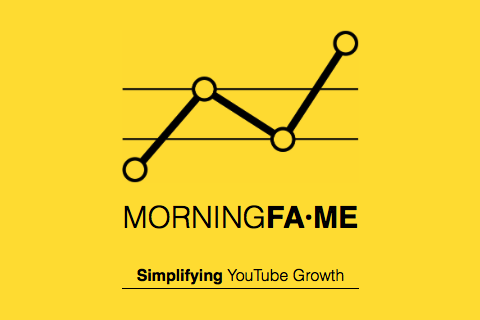 If you're a new YouTube creator, then chances are you're always on the lookout for new video ideas. And one of the best ways to come up with new video ideas is by doing keyword research. This is where Morningfame comes in.
Morningfame is my favorite keyword research tool
Morningfame is a YouTube keyword research tool that allows me to quickly get an idea of how likely it will be for my video to rank using a particular keyword term. This is really helpful when I'm trying to come up with new content ideas or brainstorming videos to create for my channel.
Not only that, but Morningfame also provides a ton of other useful information like search volume, competition level, and even suggested tags. This makes it an incredibly valuable tool for any YouTuber, no matter what their channel niche may be.
Why do I love Morningfame
This YouTube keyword research tool has fast become my favorite video SEO tool because they make the act of researching keywords and determining the best terms for your specific channel simple and easy to use and most importantly to understand.
I love Morningfame because it's so quick and easy to use. I can type in any keyword term I'm thinking of and instantly get an idea of how difficult it would be to rank for that term. This has saved me a lot of time and energy when brainstorming new video ideas because I know that the terms I'm choosing are ones that I have a good chance of ranking for.
I like to call them my keyword research tool for dummies. [If any of you recall the …for Dummies book series you'll understand why😁]
How to Use Morningfame
Using Morningfame is really simple and straightforward. Check out this interactive tutorial as I research the term "loom video examples".
Keyword research is an essential part of being a successful YouTuber. And if you're looking for a great keyword research tool, then I highly recommend Morningfame. It's helped me out countless times when I'm trying to come up with new video ideas, and I'm sure it can do the same for you too!
Want to see Morningfame in action? Watch the video below.
So if you're looking for a tool to help with your keyword research, I highly recommend giving Morningfame a try!
Grab your Welcome Tool Kit Now!
Sign up to get your copy of the Video Kickstarters! Welcome and Video Creation Tool Kit and stick around to get my latest content about video and video marketing by email.